All paraders are invited — full members, honoraries and their entourage, group members, performers and foot soldiers — but to help us fund the food, get an accurate head count, and manage crowds we are requiring advance tickets for the pre-party. ONLY PARADERS MAY PURCHASE TICKETS, but you may purchase additional tickets for your personal guests.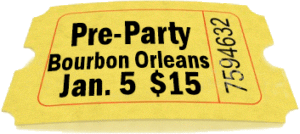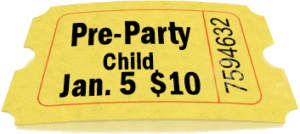 ---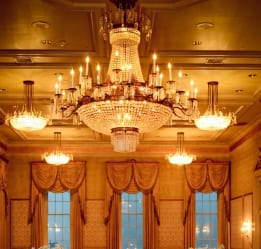 Last year we had planned our first ever ticketed after-party at the Bourbon Orleans Hotel, and our freezing rain delay turned it into pre-party with medieval music and a performance by Skinz-N-Bonez. So many people told us they liked it better as a pre-party when we had more time and energy to enjoy it, that we are intentionally having a pre-party again this year instead of an after-party. Medieval costumes are encouraged.
Bourbon Orleans just behind the Cathedral has again generously given us their beautiful ballroom with balcony for our pre-party! We'll have king cake, a hot buffet supper, music and a cash bar.
---
Bourbon Orleans Overnights Available January 5-8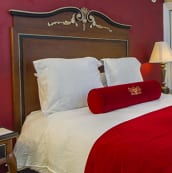 The cut-off date for making reservations is Wednesday, December 6, 2017.
Click here to reserve your room OR call Monique (504-571-4626) or Jeanette (504-571-4627) Monday thru Friday 8am until 5pm or Saturday 8am thru 4pm iask for the Jeanne D' Arc Room Block.