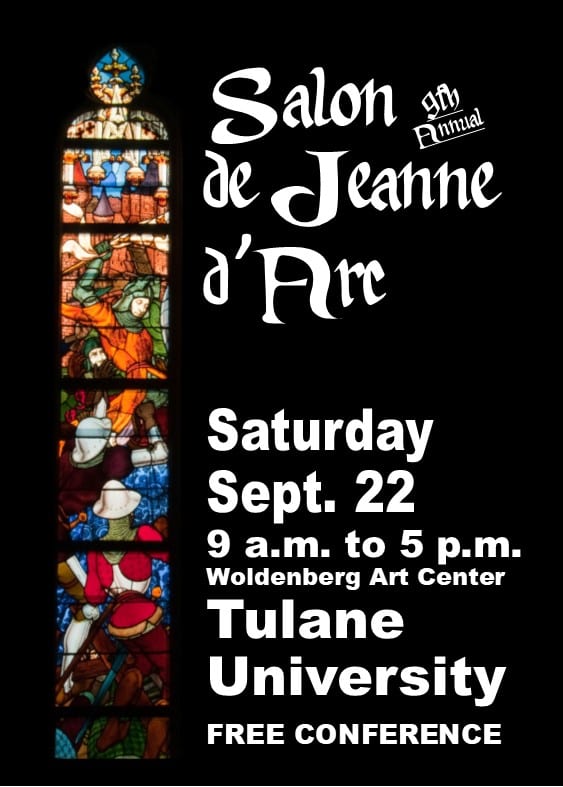 Join us for the 2019 Salon de Jeanne d'Arc this Saturday Sept. 22, 9 a.m. to 5 p.m. in the Woldenberg Art Center of Tulane University.
Free full-day conference of lectures and presentations,co-sponsored by the Krewe de Jeanne d'Arc, the Medieval & Early Modern Studies Program at Tulane University, Newcomb Art Museum of Tulane University, and the French-American Chamber of Commerce. See the full schedule.
---
News from our Facebook feed….
---
Site editor log-in