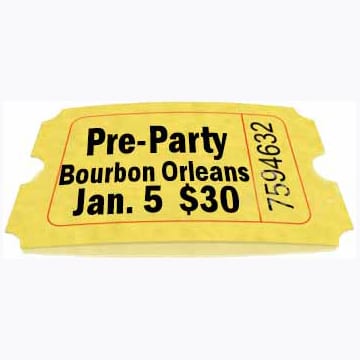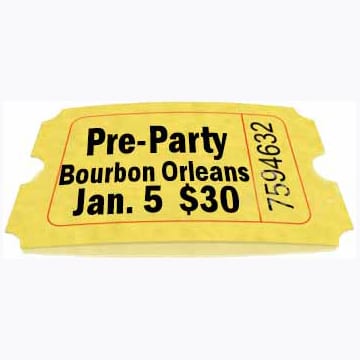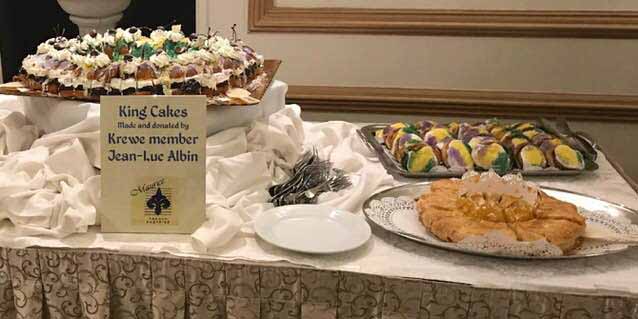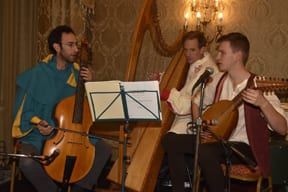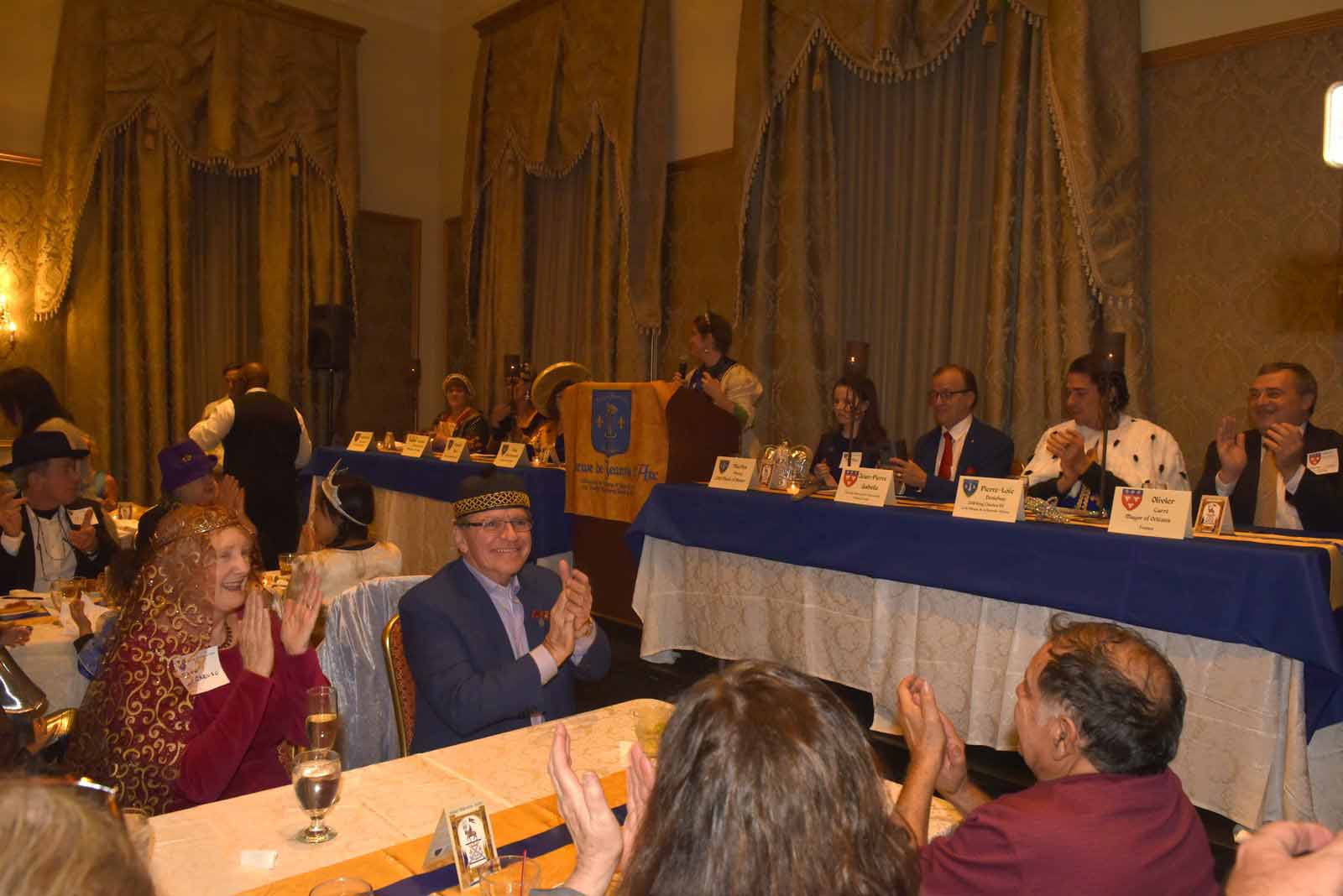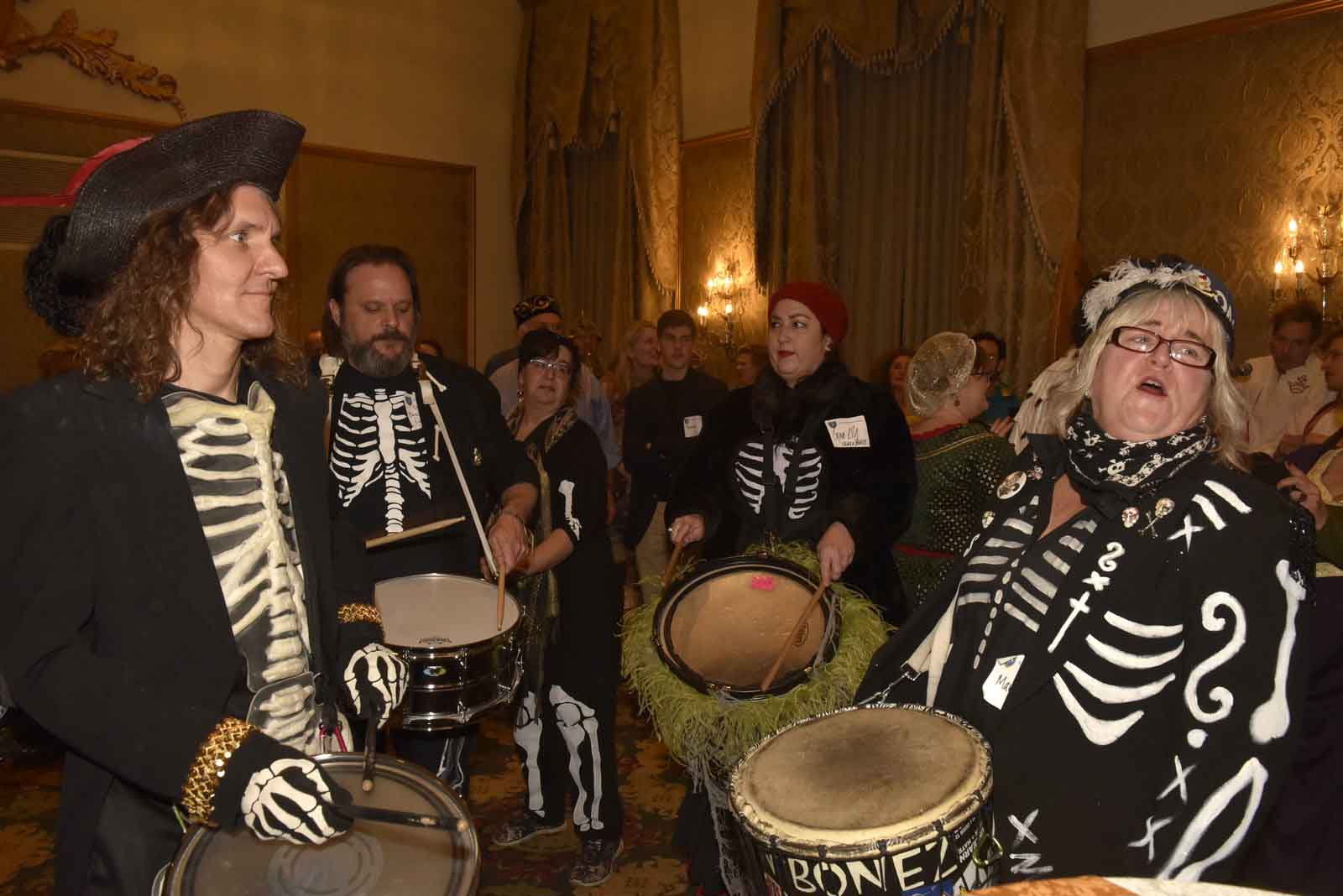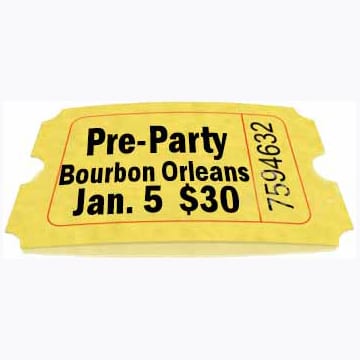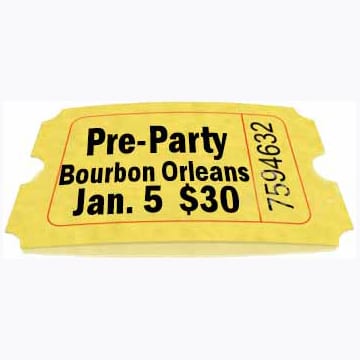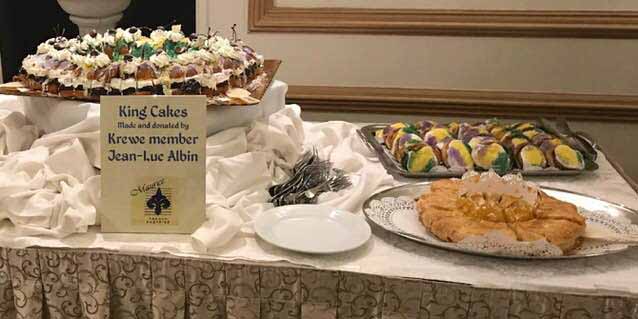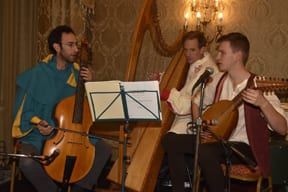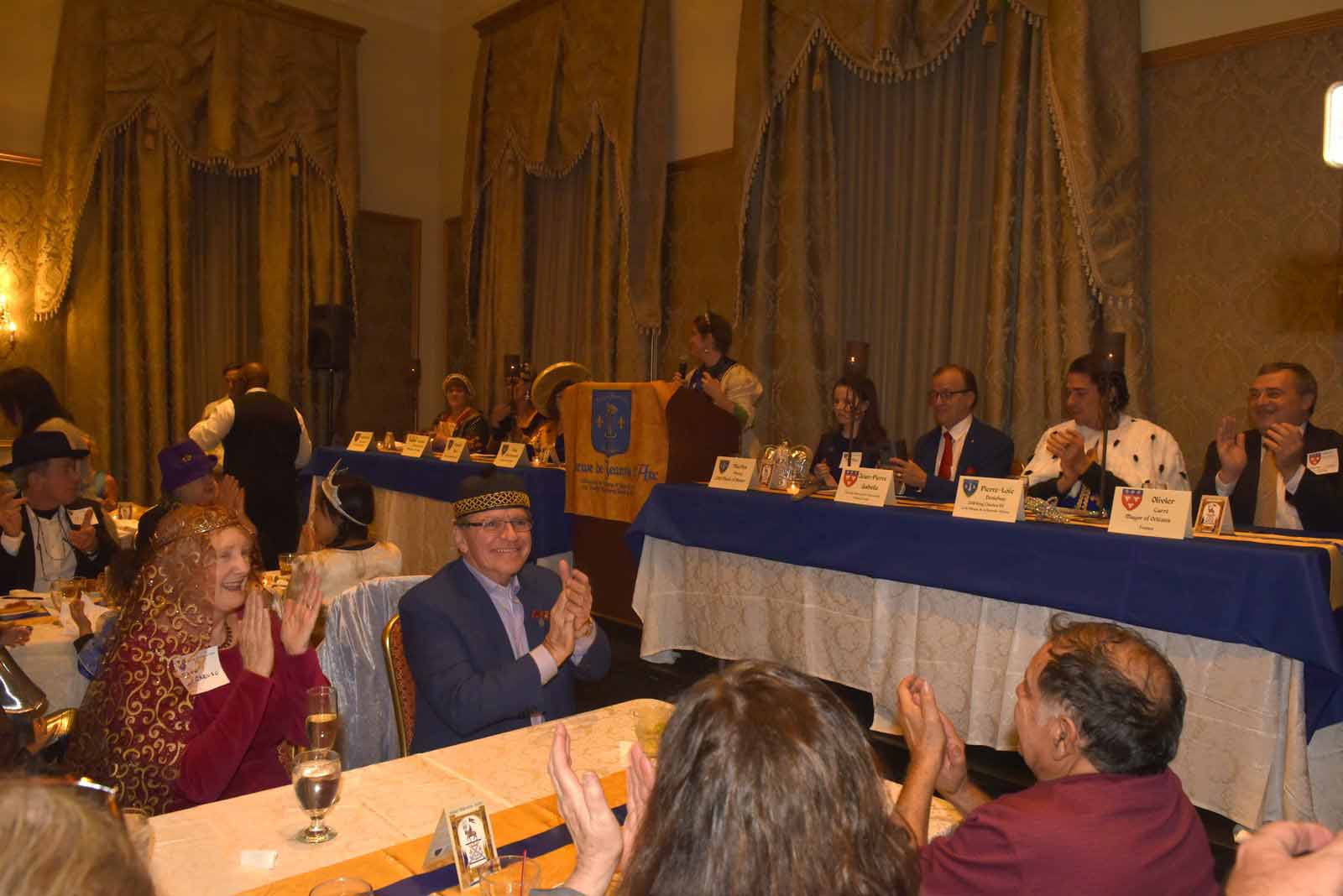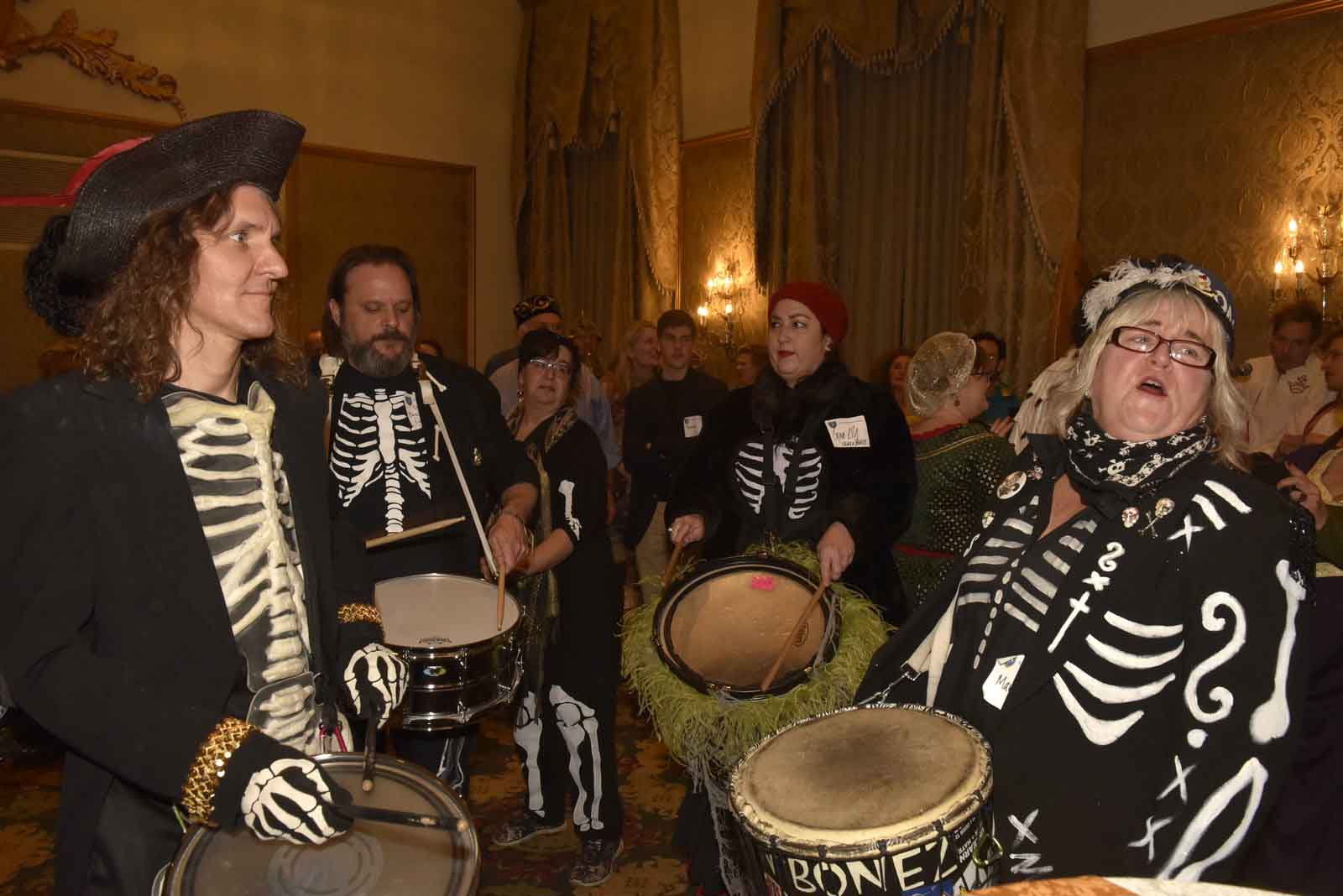 A one-time price of
$30.00
will be added to your order.
We'll have king cake, a hot buffet supper, medieval music and dancing, and a cash bar. We'll also have a drum and chant performance by Skinz-N-Bonez, the bones gang that parades with us as Joan's murderous judges.  Show off your beautiful medieval costume and share a sneak preview of your throws with friends! All paraders are invited — full members, honoraries and their entourage, group members, performers, foot soldiers, and personal guests of members — but to help us fund the food, get an accurate head count, and manage crowds we are requiring advance tickets for the pre-parade party.  Tickets are $30 per member, $40 for non-members. BUT after January 1, ticket prices will increase to $50, so buy your ticket now! Dress: Medieval costumes are encouraged.
Non-members may not purchase tickets.  Paraders may purchase tickets for a few non-members as your personal guests.