TOO LATE. Last day to buy was Jan. 2
TOO LATE. Last day to buy was Jan. 2
TOO LATE. Last day to buy was Jan. 2
---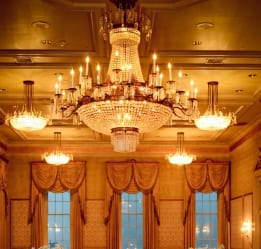 The Bourbon Orleans Hotel just behind the Cathedral has generously given us their beautiful ballroom with balcony for our after-party! We'll have king cake, a hot buffet supper, music and a cash bar. All paraders are invited — full members, honoraries and their entourage, group members, performers and foot soldiers — but this year to help us fund the food, get an accurate head count, and manage crowds we are requiring advance tickets for the after party.
---
Bourbon Orleans Overnight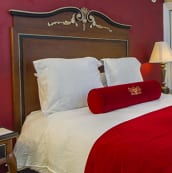 The cut-off date for making reservations is Tuesday, December 6, 2016.